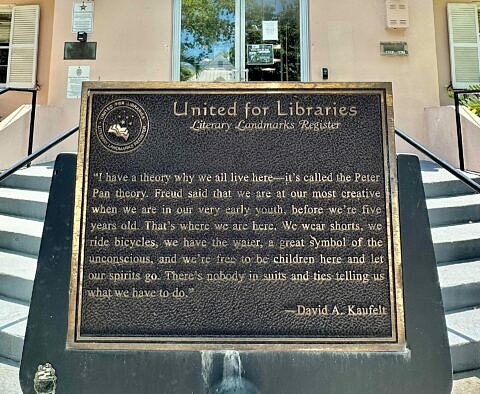 The Key West "Peter Pan Theory by David Kaufelt" is a fascinating concept that challenges our conventional notions of adulthood and aging. The theory, inspired by the classic children's story of Peter Pan, argues that our obsession with growing up and becoming responsible adults is not only unnatural but also counterproductive to our well-being. According to the theory, the pressure to grow up and leave behind our carefree, childlike nature leads to stress, anxiety, and unhappiness. Instead, we should embrace our inner child and enjoy the simple pleasures of life.
The concept of The Peter Pan Theory by David Kaufelt is inspired by J.M. Barrie's classic children's book, "Peter Pan." The story of a boy who refuses to grow up and instead lives in a magical world of adventure and fantasy has captured the imagination of generations of readers. David Kaufelt, a renowned author and playwright, was particularly drawn to the character of Peter Pan and embraced his inner creativity and youthful self by refusing to conform to society's expectations.
Taking a step back and listening to David's words will allow one to realize:
• Childhood is not something to be left behind but something to be cherished and celebrated throughout life.
• The pressures of adulthood are largely artificial and create unnecessary stress and anxiety.
• Embracing our inner child can lead to greater happiness and a more fulfilling life.
• Society should place less emphasis on productivity and more on creativity, playfulness, and imagination.
Ultimately, the goal of this theory is to help us lead a happier, more fulfilling life. In Key West, the magical "Peter Pan" island, this theory is alive and well. People truly come here to be happy and to put differences aside.

Welcome to our island. Welcome to our own version of "Neverland."
Love Where You Live,
Team Kaufelt