Our Top-5 Most Photo Worthy Spots in Key West 📸🌴
Key West, located just 150 miles Southwest of Miami, has a rich history that dates back hundreds of years and includes famous explorers, treasure hunters, and literary luminaries.
Check out our Top-5 most instagram worthy spots below:
1. World Famous Sunset Celebration at Mallory Square Key West

As the day wanes, the setting sun transforms Mallory Square into a breathtaking canvas of fiery oranges, deep purples, and soft pinks. This harbor area is famous for its nightly sunset celebrations – a collective exultation of life and nature. The silhouettes of ships against the flaming sky, the lively street performers, and the jubilant crowd form a vibrant collage of life, best captured in candid shots and sweeping panoramas. Located at the NW side of the island at 400 Wall street.
2. With #marilynmonroe at the #tropiccinema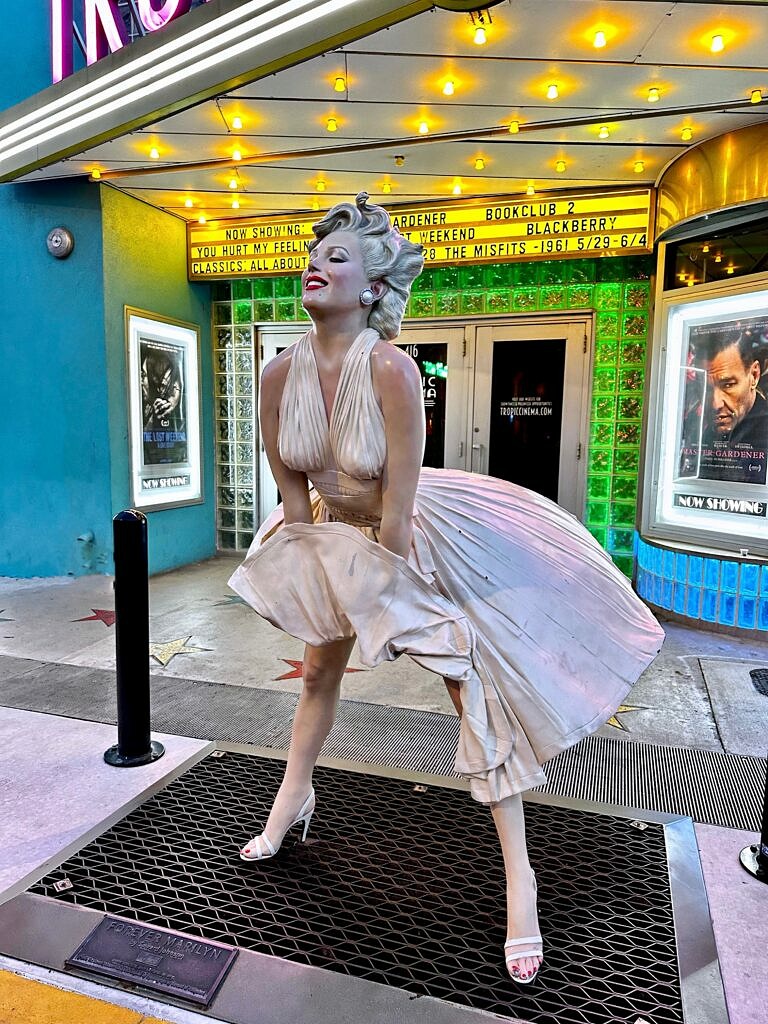 On 15 September, 1954, Marilyn Monroe stood on a subway grate in New York City wearing a little white dress and fought an upward breeze. The occurrence happened while filming the Seven Year Itch and went on to become one of the most iconic moments in movie history.  Now you have the opportunity to get your photo taken with her in front of the Tropic Cinema located at 416 Eaton Street.
3. "90 Miles to Cuba" The Buoy at #southernmostpoint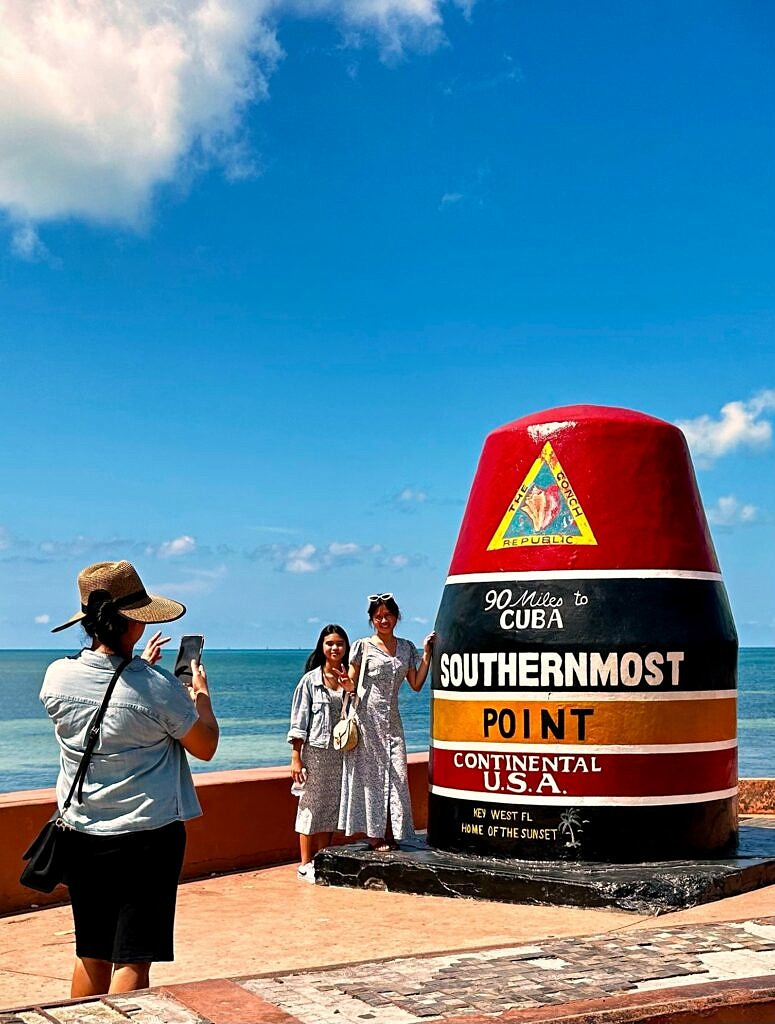 On September 10, 1983, the buoy was officially opened. Standing twelve (12) feet tall and seven (7) feet wide, the painted concrete buoy has become "The Republic of Conch. Key West, Florida, home of the sunset, is the southernmost point of the continental United States, about 90 miles from Cuba," is inscribed on the buoy.  A vibrant and iconic symbol of Key West's unique geographical location, cloaked in a palette of bright red, yellow, and black, this concrete buoy has become an iconic place to get your photo taken. Located at the intersection of South St. and Whitehead St.
4. The Key West Postcard at Cuban Coffee Queen

This colorful postcard-style Key West mural at Cuban Coffee Queen was painted by longtime Key West artist @lettynowak. Located at 284 Margaret St.
5. The famous #swing at #snipeskey

Key West's sandbars are only located by boat (private or chartered). Besides the incredible photos that you'll obtain, it's always nice to head away from town, leaving behind the crowds and tourist shops to see the Keys from the locals' perspective.
Share YOUR favorite spot in the comments!!
Follow @teamkaufelt on all platforms
You Might Also Enjoy:
Key West's Highest Point on the Island
Key West's Most Instagrammable Home
#floridakeysandkeywest #keywestexpert #keywestguide #keywestvacation
#floridakeys #keywestthingstodo #keywestrealestate #keywestbeaches #keywestnews